Is Hapag-Lloyd Merge with CSAV an exceptional case
Time: 2014-04-02 Writer: TAJ
Hapag-Lloyd is one of the largest container shipping lines in the world (among the top 5). Now it will merge with CSAV to become a stronger and bigger corporation. Please read the following for details:
CHILEAN shipping firm Compania Sud Americana de Vapores (CSAV) shareholders have voted 84.5 per cent to merge with German shipping line Hapag-Lloyd (HL), creating the world's fourth largest container carrier and the first amalgamation in shipping industry since 2006 as well.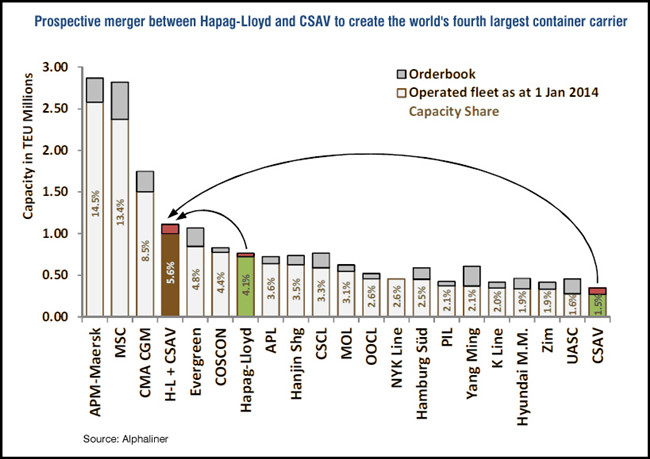 TAJ lighter really hope shipping industry can prosper because we often meet lots of shipping problems when doing business with our customers: our factory has already finished the items according to the order, while the shipping company told us that no ship available, so we have to hold the goods in our warehouse. At the same time, our customers are pushing us to deliver goods.